There's always one thing at the very top of every show production's priority list: keeping the audience's attention. With modern-day necessities (like social media) moving a-mile-a-minute, so does our minds. This means that we are constantly in search of brain stimulation, even at award shows. Luckily, at LAI Video we jumped on a couple of trends that are guaranteed to keep your audience engaged.
1. Keep Things Moving
While it's easy to think your audience is super interested in 10-minute award speeches and longer-than-planned segment transitions, most of them are totally faking it. One key to grabbing your audience's attention is by organizing a steady flow in the program. Substituting dreadfully long introductions and drawn-out acceptance speeches for a short video is a modern way to keep your audience engaged during the show and distracted during transitions. You'll be saving time and gaining attention.
Consider a short interview featuring the honoree, that relates to the award; or even a behind-the-scenes clip of the honoree in his/her element. For the Standing Ovation Awards, we produced a short video to highlight DC Public Schools' "2019 Teacher of The Year". We not only introduced the honoree but gave the audience an in-depth understanding of the magnitude of the award and an insight into their commitment. 
2. Keep Your Audience In Mind
Yes. An an award show is intended to honor award winners, but your audience matter too. Presenting an unforgettable experience, based on their interests gives you a huge kickstart when organizing your show flow.
While planning, ask yourself these quick questions:
Who is the target audience for the show? - Whether they're government officials, business executives, or your next door neighbors, knowing who your audience is, gives an idea of what they may like and how to become that next likeable item.
What is the audience interested in? Identifying your audience's interests gives you creative direction, from sourcing special guests to choosing how to integrate videos into your show. Try capitalizing on social trends that's current and relatable to your audience by including them throughout your show's segments.
How would you feel if your closest friends were talking behind your back? That's exactly what we filmed for For Share Our Strength. We gathered some close friends of the CEO of Union Square Hospitality Group and founder of Shake Shack, Danny Meyer to have a totally off-script table discussion about him. A huge surprise to Danny, this was a creative way to honor him for his career and contributions. Instead of a commercialized view of Danny's life, these were real stories from his real friends.
3. Make It Memorable
After it's all over, you want your audience to take a memorable piece of your show with them - not just the expensive attendee gifts. Try playing a short video showcasing the evolution of your show down the ages, or a social responsibility video that covers your team's service to an organization. Offering a highly sentimental video at the end of an award show with takeaways applicable to your audience, will emphasize your team's uniqueness and ensure your audience have something special to remember.
For the regional Boy Scouts of America chapter, we developed a
video series
to highlight some current young Boys Scouts' making a difference in the community. This heartful feature made a huge emotional impact. The key to sentimentalism is authenticity. Don't just tell the story. Tell the true story.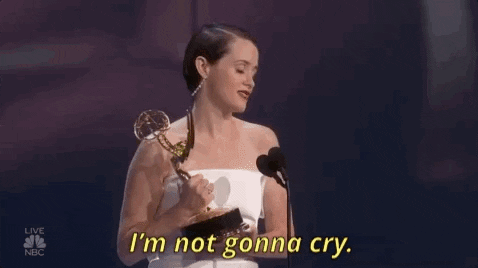 These award show trends should give you a good foundation when clinging onto your audience's attention at your next show. Happy Awards Season!
CONTACT US:
We would love to talk to you about your ideas for your next award show!
Call us at (202)-816-4610
Email us at video@laivideo.com
Start a live chat with us online now
Fill out the form below and someone from our team will reach out to you in less than 24 hours