How Video Helps Recruit Top Talent
How are you attracting top talent to your organization? Whether you are in search of someone new to the workforce or you are looking for a seasoned professional ready to advance their career, recruitment videos are a great way to attract top talent.
Employees on the job hunt are taking a more active role in figuring out what companies have to offer them, and no, I am not just talking about compensation. Today, it's just not enough to have a description of the job opening you're hiring for on your website.
Video is a powerful resource that can accomplish more in a short amount of time than traditional recruitment tactics. Visually appealing and packed with helpful information, our videos answer questions your potential employees didn't even know they had.
RECRUITMENT VIDEOS
And more than ever, companies are listening, and creating video profiles of their business that highlight the culture, people, responsibilities, values, and missions that set their organization apart. Take a look at a video we produced for our parent company, Leading Authorities, Inc.:

And we recently produced this video for the Mortgage Bankers Association and their CREF Careers that showcases the best parts of their industry and the office cultures of several member companies.
Learn much more about the CREF Careers campaign and how we selected the perfect talent.
IDENTIFY YOUR GOALS, MISSION, AND VALUES
We love seeing videos that offer advice and leave potential candidates inspired—especially when packaged with other media-rich content to entice and inform all at the same time. Employees are looking for the right fit and, at the end of the day, each office has an identity. LAI Video is here to help you find it and convey it effectively.
So where should you start? Start by identifying your goals, mission, and values. You likely already have these things figured out, but it's interesting (and frustrating!) that communicating these messages in a way that makes sense and resonates with viewers can be so hard. Sure, which goals or values you spotlight in one video may change depending on whether you're creating a department or company profile video. But, across the board, identifying what makes your business special is a crucial element of attracting and retaining top talent.
See how we framed the important work being done by Industrial Hygienists in this video we produced for the American Industrial Hygiene Association:
HERE ARE A FEW TIPS FOR HELPING YOU IDENTIFY YOUR GOALS AND MISSION: 
Your goals should be different from your mission and your mission should be the sum of a set of goals. Got that? Break it down this way: The goal for marketing is 'X,' for sales it is 'Y,' and for finance, it is 'Z.' These goals may shift from year to year, or maybe even quarter to quarter. But they should all have a sum that at the very least runs in line with your overall company mission.
Another important thing to consider: Can an entry-level employee explain your mission and departmental goals as well as your CEO or even you? If your answer is yes, congratulations, you're one step closer to producing a video that is honest and genuinely narrated by your team. If not, no worries. Start by asking employees what they value, or make a survey and ask several questions about how people are feeling and what they value. This should be a normal practice for any business.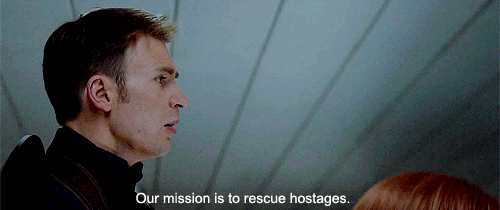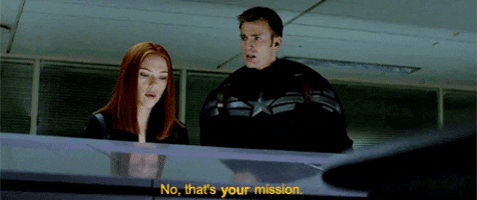 Time to ask: What do you value? As a recruiter or manager, you need to go deep. You may know what you value in your team or about your company. But do these values translate throughout the company? Talk to employees, talk to leaders, and make sure that you have a great understanding of the way your company makes people feel. It's key that the values and mission statement being touted by executives or HR line up with the beliefs of the people living them out.
In other words, it's better to be this guy: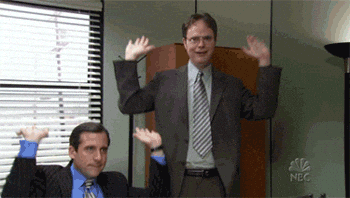 Than this guy: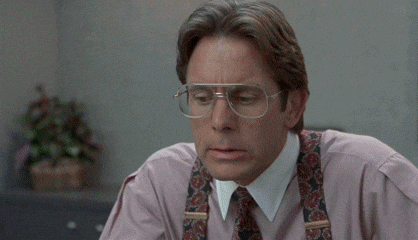 You want to make sure that your values, and your organization's representatives, are able to clearly explain the perks of your industry, just like these CFP ("Certified Financial Planners") are able to do in a video we produced for the CFP Board:
THERE ARE A FEW OTHER THINGS TO CONSIDER WHEN MAKING A RECRUITMENT VIDEO. LIKE THE ALL-IMPORTANT "OFFICE VIBE."
Do your employees come to work and share stories of their weekend over cold brew in the breakroom? Do they often meet in conference rooms to collaborate and brainstorm ideas? Do they travel? Are people laughing? Are people serious? It's important to be honest here—because at the end of the day your potential employee will learn the deep dark truths of your organization when they start. Don't hide behind what makes you special or try to be something you're not.
I think now is a great time to dispel any notions or preconceptions about what an office should be. To show off your office vibe you DO NOT need the following: 
Not every office needs a trendy communal workspace with a barista.
Not every person enjoys the open office experience with slides from the third floor to the first. Or do they … ? 
Not every employee enjoys daily Fortnite competitions in the breakroom.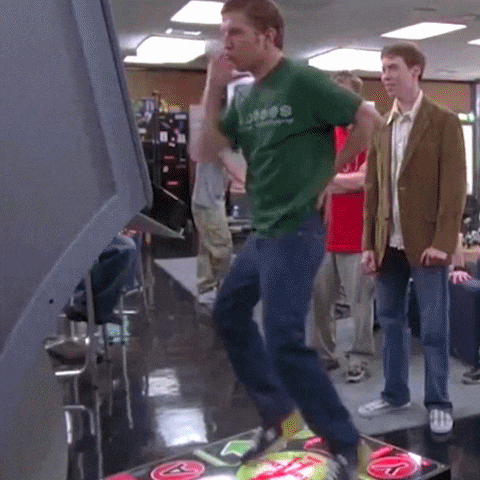 Or Tiki-themed work stations. 
Or a foosball table. 
Take a deep breath. You don't need any of these in-office activities to find great candidates. While nice for some, it can be a complete turn off for others.
Some people prefer having a great commute, some prefer the idea of being challenged day-in and day-out, others prefer a quiet office where they can get in the zone and get things done without distraction. Or some people are like me and must have a Starbucks within a one-block radius of the office's front door.
We mention that only to point out that your breakroom doesn't have to be a Toys"R"Us (too soon?), but if your employees don't enjoy waking up and doing their job and/or the people they are working with, you will have a hard time retaining and recruiting even average talent—and an even harder time with the next piece of the puzzle. 
NOW FOR THE NEXT STEP. FIND YOUR VOICES.
If you have none of the above at least you have people, right? Here's the easy part: Get out of your office and find your voices. Because at the end of the day, businesses are people. 
Those folks in leadership positions, entry-level positions, sales, marketing, research, administration, whatever it may be—people who love what they do and can speak to their experiences—seek them out. Don't just rely on the lifers. Involve those who are just getting started too! Old and young. Find them hard at work, sharing a laugh, in a debate (healthy in nature), and capture it all. Here's a great example featuring CFP Pro Brittany Castro:
Employees want to feel as if they are valued and know that their contribution, big or small, influences the overall business. Is there growth? Did an employee grow from entry-level to senior manager?
Employees more than ever want to see these things, and want to hear from current employees and leadership, all to answer the ultimate question: Do I see myself being a fit here? Can this place offer me opportunities to grow, or the stability to raise a family? At LAI Video, we've are seeing more and more of our clients turn to recruitment videos. And we use them too at LAI Video and at Leading Authorities, Inc. speakers bureau! They're a great way to leverage our current talent, atmosphere, and cultural identity.
We showcase our clients, our speakers, and our successes.
But don't forget to let your peers tell their own stories. Include their personal testimonials about what makes your organization so meaningful to them, and their favorite part of working for your company or in your industry. Do they love crunching numbers and solving problems? Do team happy hours keep them motivated by reinforcing connections with peers? Let them say it for you, especially if they're able to talk about exciting projects or clients they're tackling now. Genuine emotion always conveys best when it comes to video.
And when it comes to company benefits, brag a little bit! Are you flexible with paid time off (PTO)? Do you offer a state-of-the-art wellness room? Is your health insurance top notch? Is your team fun? Do your coworkers launch the occasional pop-up bakery out of their editing bay? Let prospects know!
They'll also be looking at things like how diverse your workforce is and what a real day is like in the office, so don't forget to highlight aspects of your company culture that will resonate. Here's a video our team recently produced to go behind-the-scenes on a project and showcase our awesome team at work together:
Lastly, be clear about what you're looking for. Define what you believe will make for a great fit—it'll be easier for people to determine if they're the desired candidate if they know exactly what you're looking for. You'll get better-quality applicants which will make your life easier.
Now that we've been through how to identify your mission and values, and the people to communicate them, let's quickly recap some of the things we recommend you showcase in your recruitment video.
YOUR RECRUITMENT VIDEO CHECKLIST
Employee testimonials
A look at the unique benefits your company offers
Showcase your exciting work and/or clients
Highlight diversity
Define the qualities you're looking for in a candidate
Explain what a day is like in the job you're hiring for
Demonstrate your company culture
NEXT STEPS
Think you're ready to make a powerful recruitment video? Reach out to a member of our team and we'll start brainstorming ways to communicate your values, highlight the best aspects of your company, hear from your workforce directly, show off your company benefits and diverse workforce, and spell out who you're looking for. We'd love to collaborate with you.
Take your recruitment process to the next level by contacting us now.
To get in touch with us, you can also fill out the form below, call us at 202-416-4660, email us at video@laivideo.com, or live chat with a member of our team right now.