Top 5 Ways to Advocate with Video
Video is a crucial part of any advocacy effort. While showing your public support or defense used to be as simple as organizing a rally or running an ad in a newspaper, advances in technology have dramatically transformed the way that we advocate.
Now, in order to effectively reach your target demographic, you need to know how to speak their language.
And at LAI Video, we're fluent in video. It's in our name.
Here are the top ways to use video when advocating for ideas, policies and causes. Things that won't have the masses repeating "OK, Boomer."
The Patient Story
The tried-and-true testimonial approach is a compelling way to tell unique, real life stories. Find real people who can tell their story better than you can. And while you're at it, find people who belong to key, "battleground" constituencies.
For the Kessler Foundation, we highlighted their research and successes in treating spatial neglect. The story's credibility is driven by the scientists, but the emotion is found within Bob's powerful testimony.
Myth Busting
Debunking disinformation can be one of the most entertaining ways to draw viewers to your website and make your point. The The Adam Ruins Everything approach uses comedy to question things people generally take for granted.
Working with the Foodservice Packaging Institute, we made a commercial that uses schtick to reimagine a world without, you guessed it, food packaging. And yes, it gets very messy, very fast.
Social First
While we place great pride in our audio design, a lot of videos are viewed on social media in complete silence (according to DigiDay, a whopping 85% of Facebook video are watched on mute!). At LAI Video, we develop slick and silent compilation videos to quickly grab viewers attention (and keep it!) before they continue their bottomless scrolling behavior.  
To aid in SOS's No Kid Hungry Breakfast Event Activation, we packaged together a one-minute ad chockfull of enough bold titles and visual sizzle to make an impression.
The Reverse Fly-In
Don't bring your industry to the Hill. Bring the Hill to your industry. Or factory. Or farm. While the Capitol fly-in is a hallmark event, do one better by brining docu-releastic stories and testimonies to your meetings with policy-makers.
We worked with Farm Credit Council to promote their ongoing storytelling campaign, One Mission, Many Voices that highlighted the impact that their co-op lenders have had on relatable farming families.
Animation
Animation remains as one of the best ways to illustrate stories and vividly breakdown complex ideas - like rural impact.
In just 60 seconds, we took NTCA's rural broadband network plan and distilled it into a vibrant, moving infographic that plays on TV stations near you.
These are just a few ways our partners communicate with policy-makers, earth-shakers, and action-takers. So, as you consider how to speak video, consider LAI Video!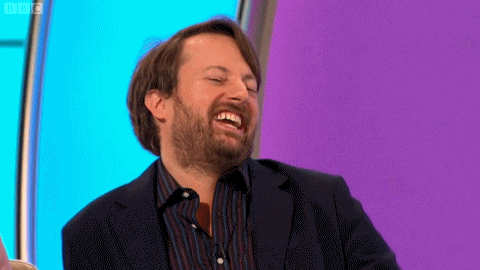 LET US CREATE YOUR NEXT VIDEO:
Call us at 202-416-4660
Email us at video@laivideo.com
Connect with us on live chat
Fill out the form below and our team will reach back out to you in less than 24-hours